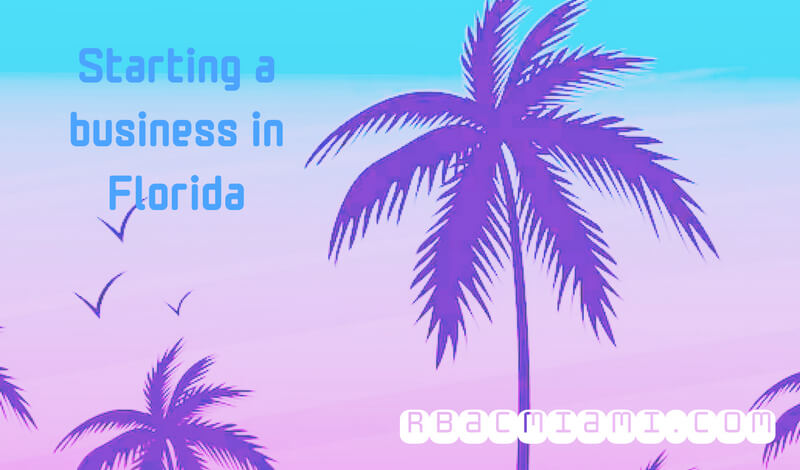 Florida, with its vibrant business ecosystem and burgeoning opportunities, stands as a beacon for aspiring entrepreneurs. Industries ranging from bustling tourism to rapidly evolving tech sectors offer promising grounds for cultivating and nurturing new businesses. In this comprehensive guide, we delineate the vital considerations and steps to be conscious of when initiating a business venture in the Sunshine State, aiming to furnish you with comprehensive insights that would facilitate a prosperous entrepreneurial journey.
Key Factors Contributing to Florida's Business Appeal:
Favorable Tax Climate
Strategic Geographic Location
Skilled Labor Force
Robust Infrastructure
Vibrant Tourism Industry
Understanding the Florida Business Landscape
Embarking on a business venture requires a nuanced understanding of Florida's business landscape. The state harbors a plethora of flourishing industries, complemented by economic incentives and a nurturing business climate, thus presenting a golden opportunity for potential business owners to thrive.
Thriving Industries in Florida:
Tourism and Hospitality
Aerospace and Defense
Life Sciences
Agriculture
Technology and Innovation
Before venturing into business, a keen analysis of market dynamics, consumer preferences, and emerging trends can aid in pinpointing lucrative opportunities. Additionally, networking with industry experts and leveraging business development services offered by the state can provide a substantial advantage.
Legal Considerations and Business Structure
Choosing the right business structure forms the bedrock of a successful venture. In Florida, entrepreneurs have several options including Limited Liability Company (LLC), Corporation, Sole Proprietorship, and Partnerships, each with distinct legal and tax implications.
Essential Steps to Legal Compliance:
Business Registration with Florida Division of Corporations
Understanding and Complying with Zoning Laws
Selection of Appropriate Business Structure
Acquainting with Tax Obligations
Drafting Essential Business Agreements
Here, we navigate you through the labyrinth of legal intricacies involved in establishing a business in Florida, ranging from business registration to the selection of an appropriate business structure, and provide tips for smooth navigation.
Business Planning and Strategy
Developing a robust business plan serves as a blueprint guiding your pathway to success. Comprehensive market research forms the nucleus of a potent business plan, encapsulating elements like financial projections and marketing strategies which are paramount to navigating the competitive business terrain.
Components of a Solid Business Plan
Executive Summary
Company Description
Market Analysis
Organization and Management Structure
Service or Product Line
Marketing and Sales Strategies
Financial Projections
We delineate the processes involved in crafting a business plan that embodies both vision and pragmatism, providing a sturdy foundation upon which a successful enterprise can be built.
Financing Your Business
Starting a business requires substantial capital. In Florida, a myriad of financing options are at the disposal of entrepreneurs. These encompass grants, bank loans, business personal loans, venture capital, and crowdfunding platforms, offering a financial cushion to kickstart your business journey.
Financing Options and Characteristics
| | | |
| --- | --- | --- |
| Financing Option | Characteristics | Typical Amounts |
| Bank Loans | Lower interest rates, Longer approval time | $50,000 – $500,000 |
| Business Personal Loans | Flexible use, Personal liability | $1,000 – $50,000 |
| Venture Capital | Equity-based, For high-growth startups | $1 Million and above |
| Crowdfunding | Community-based, Online platforms | Up to $100,000 |
| Grants | Non-repayable, Limited availability | $5,000 – $100,000 |
We aim to demystify the financial avenues available for business financing in Florida, providing insights on securing the most appropriate funding that aligns with your business model and growth trajectory.
Utilizing Florida personal loans for business is a viable option for entrepreneurs looking for flexibility in using the loan amount. Despite the benefits, it comes with the risk of personal liability. In this part of the guide, we elaborate on the nuances of opting for personal loans when starting a business, discussing various aspects such as eligibility criteria, interest rates, and repayment terms.
Permits, Licenses, and Regulations
Adherence to specific regulations and the acquisition of necessary permits and licenses is a prerequisite to operate legally in Florida. This part furnishes a comprehensive checklist to ensure smooth business operations.
Checklist of Necessary Documentation:
Business License
Federal Employer Identification Number (EIN)
Sales Tax Permit
Health and Safety Permits
Signage Permits
Understanding the labyrinth of regulations and streamlining the process of obtaining the necessary permits can foster a conducive business environment, establishing credibility and fostering trust with stakeholders.
Hiring and Managing Employees
Building a successful enterprise is complemented by assembling a team of dedicated professionals. The process of hiring and managing employees in Florida is governed by various laws, encompassing facets like workplace safety and remuneration policies.
Best Practices for Employee Management
Developing Comprehensive Job Descriptions
Instituting a Robust Onboarding Process
Ensuring Compliance with Labor Laws
Creating Opportunities for Skill Development
Fostering a Positive Workplace Culture
Conclusion
As you venture forth on your entrepreneurial odyssey in Florida, being adeptly prepared and informed will stand as your steadfast allies. This comprehensive guide seeks to arm aspiring business magnates with the requisite knowledge and tools indispensable for a thriving startup. In the buoyant and supportive business backdrop that Florida presents, you stand at the threshold of transforming your business vision into tangible reality. Harness the potential that Florida offers and embark on a journey of innovation, growth, and unparalleled success in the dynamic business sphere of the Sunshine State.